Yangyang, known as a place of rest, restoration and healing, is the eastern coastline region of Korea and home to our Pine Tree Line. Since the old days, Koreans have regarded pine trees as a symbol of life and resilience, which inspired Round lab to create the Pine Tree Line combining Natural Moisturizing Factor (NMF) from pine trees and Madecassoside Extract focused on skin regeneration.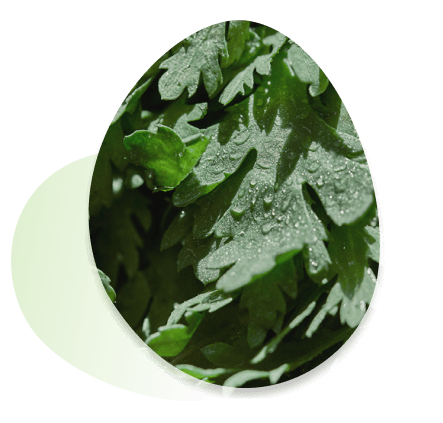 About Pine Trees
Pine trees are a well-known source of antioxidants already available in the market as food supplements or phytochemical remedies, such as Pycnogenol, used also in the treatment of chronic inflammation and circulatory dysfuction.
Besides the traditional use of pine seeds for human consumption either as edible raw nuts or in cooked dishes, the use of pines cones, needles, bark and oil as food or skincare ingredients has already been established and accepted around the world. Their benefits include anti-aging properties, protective activity against alcohol-induced liver disease or against inflammation, hippocampal memory-enhancing activity, and activity for the early management of dyslipidemia, that can be potentially useful in food, functional food, and food supplement industries.
I. Anti-oxidant effect for anti-aging of skin
[Reference] Jiheon Yoo, et al."Anti-oxidation effect of pine tree extract." Life Science Magazine 14.5 (2004): 863-867.
The antioxidant effect of the pine needle extract shows increased anti-oxidadant activities of 18.2%, 64.3%, and 70% at the concentrations of 0.01%, 0.05%, and 0.1%, respectively, indicating that the antioxidant activity significantly increased with increased concentration.
II. Pine Tree's Antibacterial and Anti-inflammatory Effect on Skin
The pine needle water extract (PNW) showed strong antibacterial activity
against all tested pathogen bacteria strains except for Ecoli, and the pine needle ethanol extract (PNE)
also showed strong antibacterial activity against all tested bacteria.
III. Pine Tree's Plant Peptides Effect on Skin
Plant peptides contain amino acids, glycine, proline, analgin and hydroxyproline,
which make up the largest portion of the body's major collagen components,
and plant-based peptides are more easily and quickly absorbed into the skin than animal-derived collagen.
South Korea holds the lead in k-beauty innovation, with advanced technology and research. We proudly want to introduce the wonders of the Korean Peninsula and its sacred ingredients, for you to see for yourself, what it is like to maximize glowy skin.